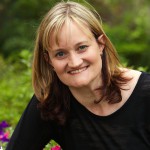 My name is Elizabeth, I'm mum to 3 wonderful kids.  I've been playing the piano since I was 4 years old (the maths on that is scary lol – 37 years and counting!)  I did my 7th grade AMEB exam for my HSC, and taught piano for a few years while I studied 8th grade piano.  However, life took over and my studies stopped.
I began teaching again a few years ago when I took over my own kids' piano lessons.  They were actually keen to have me teach them! The resulting research for resources and teaching aids rekindled my desire to teach, so I put myself out there.  Since then I've been finding great joy in seeing all my students progress and enjoy playing the piano.  We have great fun in our lessons with lots of duets, ipad games and board games. We've enjoyed recitals and parties together. It's really nothing like the dry lessons I had for all those years!
Learning music is beneficial in so many ways.  Being a mum with children in various activities, I understand that private music tuition can be one of the more expensive activities we enrol them in.  This played a big role in decisions I made early on about my pricing and discounts.  I feel I've found a good balance that works for both me and my piano families.
I'm looking forward to many more years of sharing music!