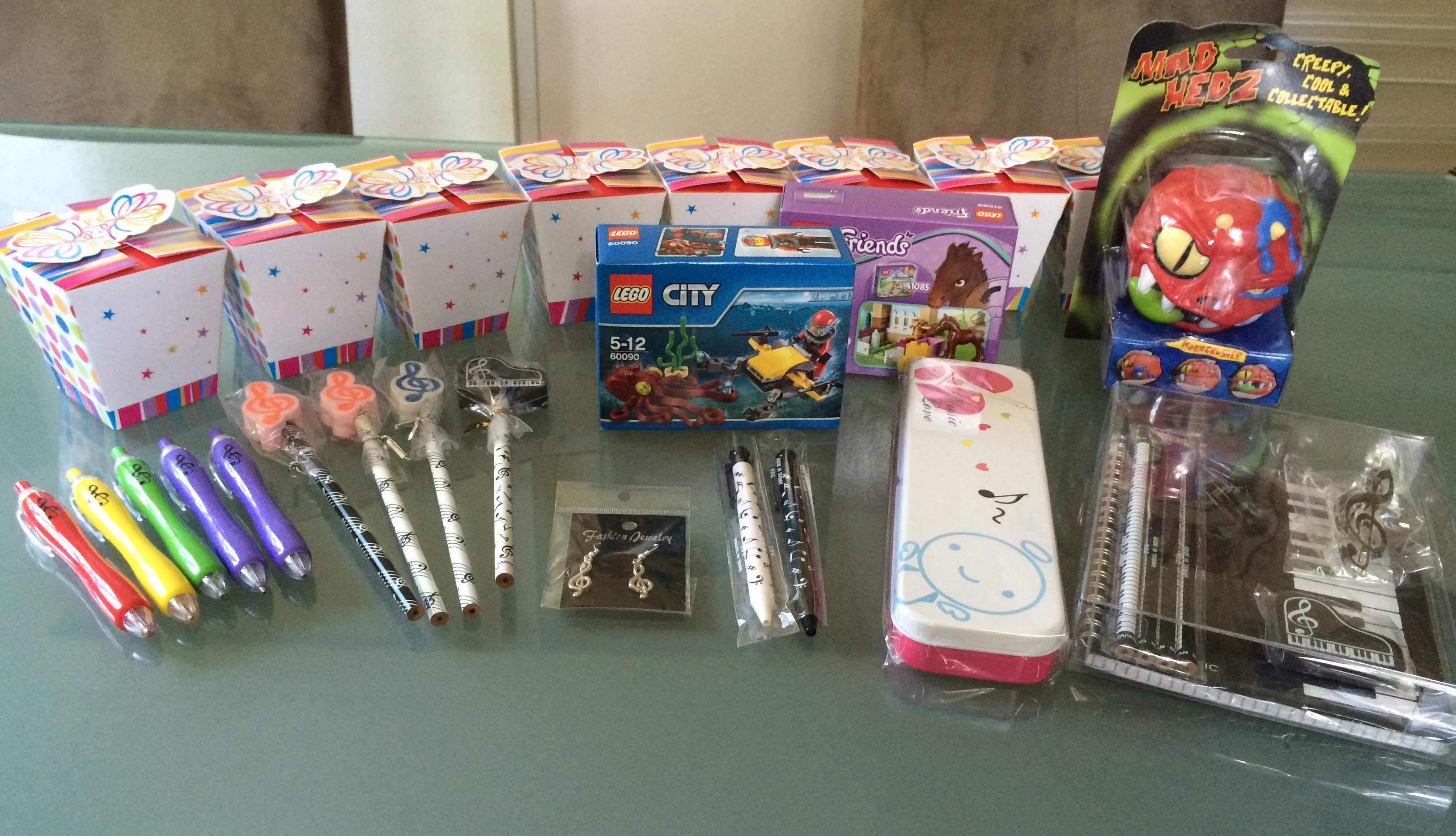 This lovely stash of goodies is being divvied up between five of my students who participated in our recent practice incentive.  They were earning "bucks" for each achievement, whether it was a certain amount of practice each week, completing work in their lesson books, finishing a page of rhythm, as well as longer term goals.
They all did so well, and they all earned lots of 'money' to spend.  They had a 'catalogue' of items to shop from, and as you can see the bag/box of lollies was popular!
I think this incentive was definitely a winner.  Musical goals were achieved and students, I'm sure, will be happy with their purchases.  A couple of my newest students got wind of this incentive and have asked if I'll be doing it again.  I think the answer will be YES!