Our piano phones are ready to go!
To finish off Term 2, during the month of June we will be using a great practice incentive from Teach Piano Today called There's an App For That!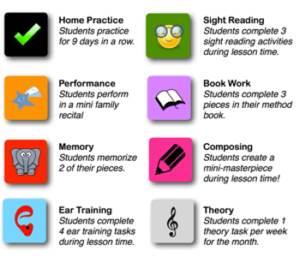 Each student will be working to meet 8 different goals this month. Each time they successfully complete one of the tasks described, they receive a special app icon to collect on their personal
"Piano Phone" template. It should be great fun reaching these goals, and I might just have some special rewards at the end of term if they can fill up their phones!
Have a fun month everyone, I hope to see a bunch of full phones in a few weeks time!