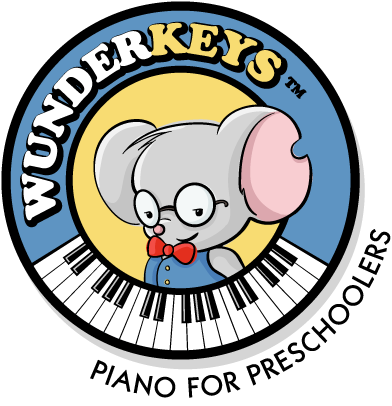 I'm very VERY excited to announce that I'm now offering a program for preschoolers!  I'm a firm believer in learning music at a young age, and this piano course is an awesome lead in to the more traditional method books.  Read more about the program here.
These are one-on-one lessons which are full of fun and learning.  They move at your own child's pace unlike group music lessons. Each lesson incorporates singing, rhymes, games, and of course, getting those fingers on the piano!  It incorporates maths, which as you know plays a big part in music, so is also a great headstart for school.
I started my own daughter on this course when she was 3 and she is loving it.  In fact the whole family is singing the songs.  We have great fun playing duets and games, I don't think she even realises she's learning!
The best news though, is that I am offering the first four lessons absolutely free.  Yes, FOUR free lessons!  No obligation, and you won't need to purchase any books for these introductory lessons.  Contact me now to arrange your free lessons for Term 3.
Here's a couple of the maths songs we have learned.  We have 5 finger friends, and each has a song.  There are actions but Alyssa prefers our messy duets and sing-alongs at the piano!